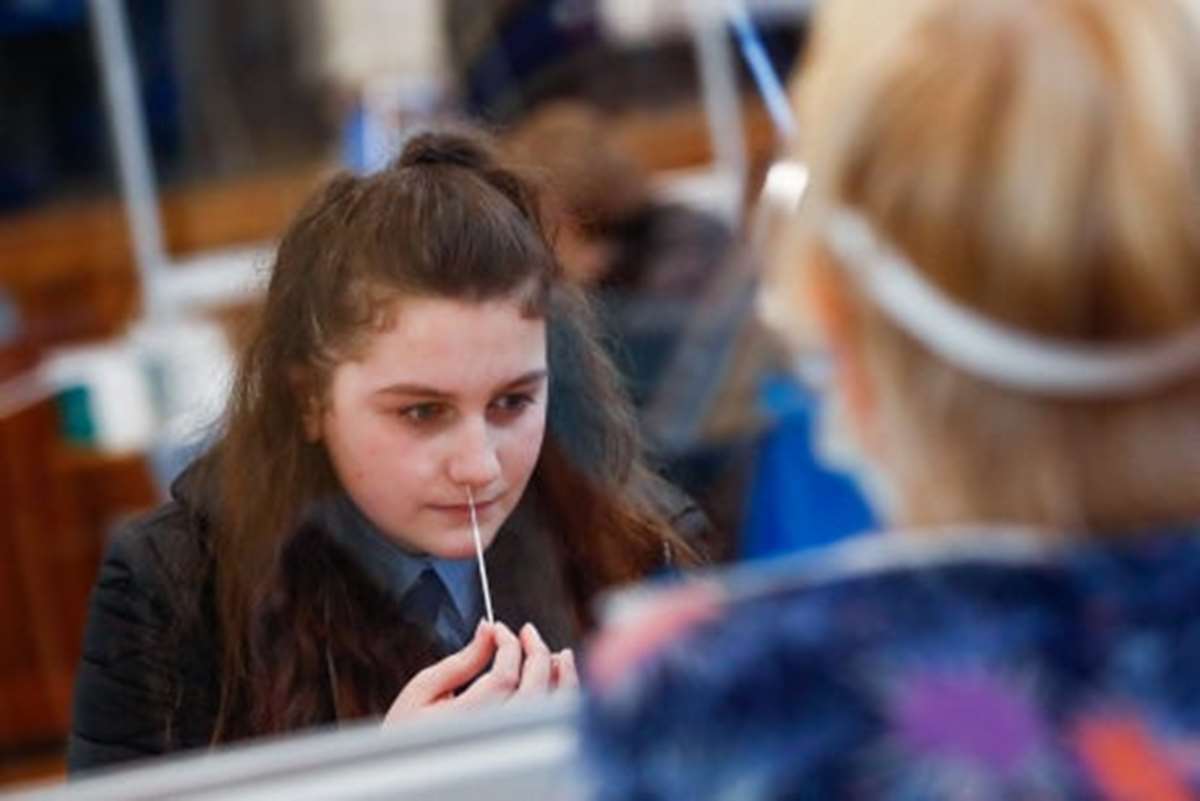 The government has U-turned on school Covid-19 testing policy – rapid tests taken in schools should now be followed up by a confirmatory lab test. The move has been hailed as "better late than never" by scientists.

School Guide called for a government U-turn and for guidelines to be updated earlier this month when it was revealed that official data showed positive results among secondary pupils were as low as 0.05% and over 250,000 children were thought to be stuck at home self-isolating due to potentially 'false positive' results.
The latest figures show that of the 3,867,007 lateral flow tests that were carried out on secondary pupils, just 1,805 were positive.
Health officials have told the Department for Education that the "vast majority" of positive tests taken in schools so far are likely to be false, and a U-turn on its policy to only confirm lateral flow results if they are taken at home has been widely welcome by both schools and parents alike.
Professor John Deeks, a leading Biostatistician, said the U-turn meant that pupils will no longer have to "unnecessarily" self-isolate following a false positive. He said he was "bewildered" as to why it took the Government so long to come to this position but said it was "better late than never".
The move now means that when children return to school after the Easter holidays, all rapid tests, called lateral flow tests, taken at home that show a positive result can be verified with a lab test, known as a PCR test.
Trials of daily tests in schools could end need for 'close contact' quarantine
The news comes in a week when it was also revealed that several schools in England are trialling a Covid-19 daily testing scheme that would eliminate the need for self-isolation among those who come into contact with the virus. The clinical trial means that students classes as 'close contacts' of a positive case are able to remain in school.
It's expected that around 200 schools will join the pilot scheme after the Easter holidays. The scheme was originally said to be planned for a January roll out but was paused due to the emergence of new variants of the virus.
According to the government's scientific advisors, daily testing offers a similar level of effectiveness to quarantine in reducing transmission.
However, some groups, who have already raised questions over the safety of regular lateral flow due to the use of the chemical used to sterilise the swab in lateral flow tests called ethylene oxide, have warned that the effect of daily exposure to testing in children as young as 11 is not yet known.